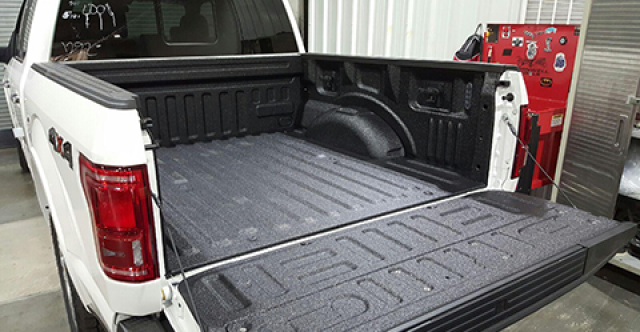 Tommie Vaughn Ford sees no reason a truck bed should look like someone polished it with a cheese grater. That's why we now offer spray on bed liners in one of the newest, most modern on- site facilities in the city!
"Spray-on bed liners are a must for anyone who appreciates their truck's appearance and resale value," said Jeremy Wilson, service manager at Tommie Vaughn Ford.
Trucks of all ages, mileages and manufacturers are welcome to swing by for a coat. Anyone who buys a truck at the dealership can have the bed liner installed before driving off the lot.